American Drillers  Trapper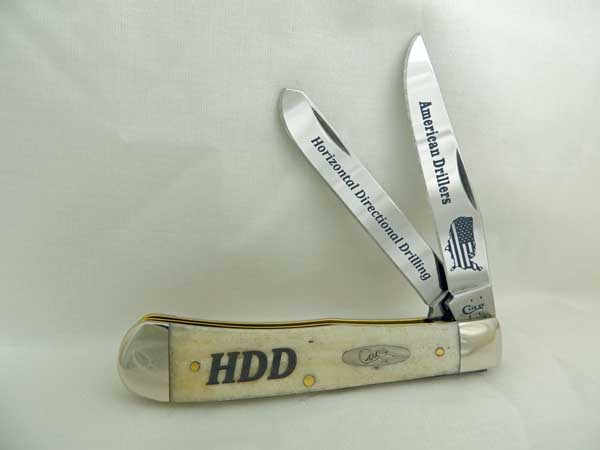 CA-01445 Trapper, Natural Smooth Bone Handles with nickel silver bolsters. Stainless Steel blades. 4 1/8″ Closed. Clip blade etched with American Drillers and Flag art work. Spey blade etched with Horizontal Directional Drilling, and HDD etched in the bone handle.  Made and etched in the USA !!!
Cost:  $ 86.50      Shipping is Included.